This past August Weaver reunited with participants at the Association of Latino Professionals for America (ALPFA) national convention that meets annually to inspire and empower the Latino community. The convention provides a platform for students and professionals across the nation to come together and build strong networks, develop valuable skills and participate in innovative conversations. The 2023 event was nothing short of revolutionary and motivating with a focus on real power and true culture surrounding Latino talent.
Weaver prioritizes its representation at the ALPFA's national convention year after year, however, 2023 marked a new era as Weaver sponsored the event with 12 team members in attendance including: Lulu Walker, Aracely Rios, Alan Palacios, Destiny Jasso, Jobana Tavera, Joey Hernandez, Jose De la Cruz, Pedro Sandoval, Brian Thomas, Meha Khanna, Caitlin Middleton and Sarah Meinhold. The collective presence of our people spoke volumes about our commitment to fostering diversity and creating opportunities for talented individuals from the Latino community.
Beyond actively participating in recruitment activities, the Weaver team wholeheartedly engaged in insightful sessions that covered a wide spectrum of topics ranging from DEIB to personal and professional development. In panel discussions, leaders discussed various challenges the Latino community faces and how to navigate those challenges.
We asked our Weaver team to share some words that described how they felt after attending the convention. Their responses included: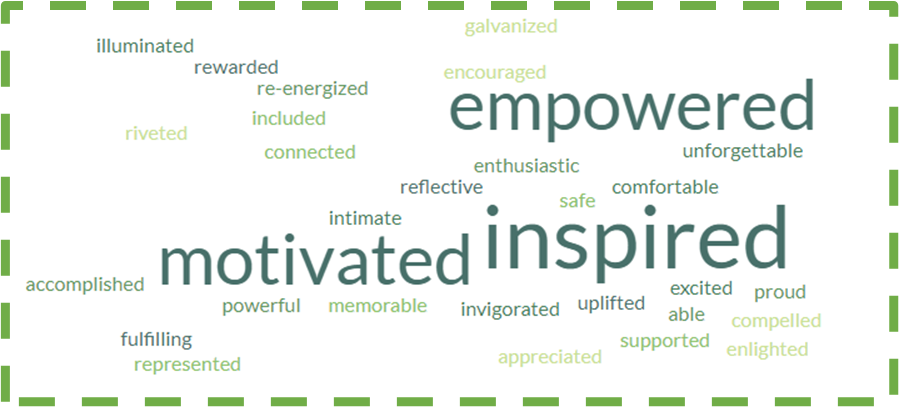 The 2023 ALPFA convention was a catalyst for positive change both within and outside of Weaver. As we continue to build bridges, we are shaping a brighter future for Weaver and the communities and industries we serve.
If you're interested in learning more about opportunities to take part in initiatives like this, reach out to our Expand the Reach Leaders, Lulu Hernandez Walker (lulu.walker@weaver.com) or Tashiana Briggs (Tashiana.briggs@weaver.com).
©2023