Focused, efficient methane control certification lets you differentiate your product in the marketplace and reassure customers. Weaver is an EPA-approved Quality Assurance Plan (QAP) Auditor and CARB-accredited Verification Body, with experience documenting fuel production practices. Our new Gas-tegrity certification offers a cost-effective way to document your facility's methane emissions reduction practices.
Differentiate Your Product in the Market
Weaver's Gas-tegrity certification provides objective, third-party verification that you are following industry best practices to control methane emissions, both intentional and unintentional, and produce responsibly sourced gas (RSG).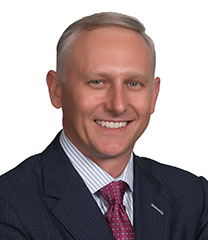 Partner-in-Charge, Energy Compliance Services
Wade Watson, CPA, CFE, has more than 20 years of experience in public accounting, including former…