The challenges in government IT never cease and they grow more complex over time. Every day presents a brave new world of navigating legacy
systems, regulatory compliance, constituent demands, and staring down a gallery of bad actors seeking to undermine the security of your mission-critical systems.
The good news? Dedicated professionals come to work every day with a passion for protecting the public trust. Federal and state agencies, cities, school districts, colleges, universities and regional authorities constantly leverage technology to improve and protect the information of millions of Americans.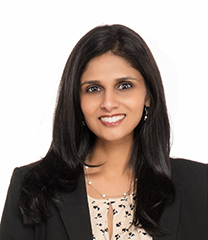 Partner-in-Charge, IT Advisory Services
Neha Patel, CPA, CISA, CDPSE, has more than 17 years of experience in public accounting and internal audit, with an emphasis on…
Partner, IT Advisory Services
For more than 15 years, Brett Nabors, CISA, CCSK, CDPSE, CMMC RP, has assisted organizations as an internal…