Tax requirements from the IRS and multiple states can keep you running in circles. That's why you need Weaver. From initial planning through the final filing, Weaver can assist you with your federal and state returns, as well as quarterly payments and ongoing fixed asset changes. We provide technical information and tax return preparation services at every stage in the process.
Our industry-focused professionals understand your risks and can customize a tax plan to your company's size and structure. They also work with you throughout the year to provide valuable technical guidance and interpretations so you can make informed decisions and make the most of changes in tax regulations. Making thoughtful decisions leads to long-term efficiencies, and we can help you recognize them.
Weaver offers our clients the best of both worlds: the resources, depth of knowledge and industry-specific experience you expect from a large firm, with the hands-on, personal level of service you expect from a regional firm. We bring a unique combination of coordinated tax, accounting and business advisory experience, together with established relationships with a host of market participants.
We can tailor our services to best align with your internal tax function and can the specific areas of need within your tax compliance process.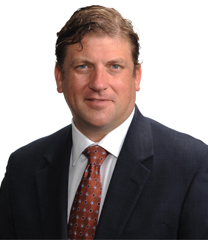 Partner-in-Charge, Tax Provision and R&D Tax Credit Services
Robert Henry, CPA, has 20 years of experience in public accounting, including former Big Four experience. Robert leads…