Hard Work is its Own Reward, But These Perks are Pretty Great, Too
At Weaver, we say our most valuable resource is our people. We take the time to evaluate our employees' wants and needs and invest our resources accordingly. Weaver goes beyond offering competitive health benefits, such as medical, dental, vision, disability, life insurance, and a 401(k) plan. An ongoing goal of our culture committee is to continually improve our benefits that put a priority on maintaining a healthy work-life balance, cultivating your professional interests and recognizing your value.
Benefits include:
Time Off
Paid time off – starting at four weeks of vacation each year; additional vacation time can be earned as you progress in your career
Paid maternity leave (12 weeks) and paternity leave (four weeks)
Paid holidays – 15 observed annually + two disconnect weeks, where employees are encouraged to take PTO and refresh
Paid marriage, bereavement and jury duty leave
Paid time off for taking CPA exams
Incentives
Employee referral bonuses ranging from $2K to $20K
Performance-based bonus plans
Holiday bonuses
Annual recognition programs including busy season and core value awards
Weaver points awarded for exceptional work and redeemable in online store
Celebration program for career milestone anniversaries and personal milestones (birthdays, newborns and marriages)
Smart dress code– the freedom to dress for your day
Health & Savings
401(k) plan with employer match and profit sharing
Medical, dental, vision, life and disability insurance plans – effective on the first day of the month following the date of employment
Group term life insurance – option for dependent life insurance
Optional health savings account – with employer contribution
Optional flexible spending account
Milk stork services
Fertility and adoption assistance
Pet insurance
Gympass membership and platform
Training & Development
There is always something new to learn, and at Weaver, our professionals never stop growing. We invest heavily in training and development because industry knowledge, technical skills and client relations are the head and the heart of our business.
Level Trainings
For our tax and audit practice staff, these courses not only help further develop technical accounting skills to prepare them for advancement, but also enhance communication skills and professionalism. Soft skill training topics often include client service/commitment, project management, time management and business writing.
Industry-specific Training
Led by Weaver instructors who are subject matter experts in their field, these programs include current case studies, discussion sessions, and current updates and/or changes within the industry.
Management Training
Designed for newly promoted management staff, this program focuses on specialized and technical subjects that will assist managers in their professional development as well as provide tools to encourage their teams to reach their professional goals.
The Weaver Way to CPA
Securing your CPA license is an exciting career milestone, and to help our employees get there, we've created three paths to becoming a CPA. All new hires are able to take the Becker CPA Review Course at no cost. Recent college graduates are eligible for the perks in the three paths listed below. We even help with other certifications too, such as CISA, CIA, CMA and more.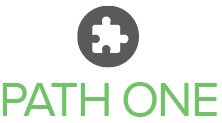 Take the Becker CPA exam review course at no cost to you through Weaver's program
Pass the CPA exam within two years of your full-time hire date
Receive a $1,000* bonus once you've passed
Take a CPA review course of your own choosing (or you may have already taken one)
Pass the CPA exam within two years of your full-time hire date
Receive a $1,600 bonus - plus 100% reimbursement for one round of testing fees - once you've passed*
You've already passed the CPA exam
Receive a $2,500* bonus when you join Weaver
*Only recent college grads are eligible for bonuses and testing fees reimbursements