Join Weaver and HastonWilliams each Tuesday morning in October as we bring together industry leaders and subject matter experts to provide insight on accounting developments, economic challenges, compliance requirements and innovative practices in today's uncertain business environment.
Featuring 12 one-hour sessions over four weeks, our complimentary CPE series includes presentations from industry and business leaders ready to share knowledge and timely updates to help you improve your financial reporting and business operations.
Up to 12 hours of complimentary CPE are available. Register for one session, all twelve or something in between!
Senior Financial Leadership Panel: "POSITIVE Effects of the Pandemic"
Tuesday, October 20, 2020 | 8:30 - 9:30 AM CST
1 CPE credit available for the live webinar.
There is no denying that the coronavirus has proven to be a difficult challenge for many business leaders. But as the situation unfolds, many of us are finding the silver lining and adjusting to the future. Some business leaders are even finding opportunities for positive change, seeing this as a watershed moment to transform and emerge stronger. In this panel discussion, we will engage in a lively conversation with three outstanding practitioners about the unplanned opportunities presented over the last six months. We will focus on ways that this crisis has helped improve processes and efficiencies within their organizations and how they will keep the momentum going for the long-term.

Panel attendees will discover:
First hand viewpoints for thriving in the current business environment
Unintended positive outcomes of the pandemic
Insight for using a market disruption to innovate and improve
Confirmed Panelists:
Moderated by Weaver's John Mackel, Chief Executive Officer and Managing Partner.
---
1 CPE credit available for the live webinar • Level: Basic • No prerequisites • Complimentary to attend
This webinar is for all levels of accountants, finance professionals and CFOs. Please note that each person should register and attend individually in order to receive CPE credit.
Can't make this webinar? Registering will allow you to view the webinar on-demand, when it is most convenient for you.
Questions about registration? Contact Natalie Ramsey at natalie.ramsey@weaver.com or 817.882.7546.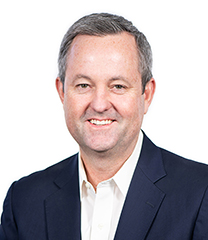 Chief Executive Officer and Managing Partner
John Mackel, CPA, has over 25 years of experience in public accounting and currently serves as Weaver's managing partner and…