Join Weaver and HastonWilliams each Tuesday morning in October as we bring together industry leaders and subject matter experts to provide insight on accounting developments, economic challenges, compliance requirements and innovative practices in today's uncertain business environment.
Featuring 12 one-hour sessions over four weeks, our complimentary CPE series includes presentations from industry and business leaders ready to share knowledge and timely updates to help you improve your financial reporting and business operations.
Up to 12 hours of complimentary CPE are available. Register for one session, all twelve or something in between!
Understanding R&D Tax Credits
Tuesday, October 27, 2020 | 8:30 - 9:30 AM CST
1 CPE credit available for the live webinar.
The federal research and development (R&D) tax credit was designed to spur technological advances and hiring in R&D fields. This credit represents a permanent tax benefit, reducing an organization's overall effective tax rate. Although numerous companies qualify for the credit, many do not claim it. Understanding the tax credit and its applicable utilization can help fully realize the benefits available for the companies R&D expenditures. Join in a discussion on the ways companies can utilize R&D tax credits.

Attendees will gain insight on the following:
What is the R&D credit
What costs are eligible for the credit
Ways to identify qualifying cost for the R&D credit
Benefits of the R&D credit
Presenter:
Robert Henry, Partner-in-Charge, Business Tax Services - Weaver
---
1 CPE credit available for the live webinar • Level: Basic • No prerequisites • Complimentary to attend
This webinar is for all levels of accountants, finance professionals and CFOs. Please note that each person should register and attend individually in order to receive CPE credit.
Can't make this webinar? Registering will allow you to view the webinar on-demand, when it is most convenient for you.
Questions about registration? Contact Natalie Ramsey at natalie.ramsey@weaver.com or 817.882.7546.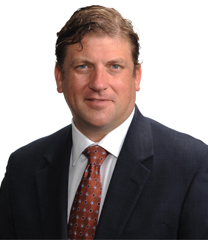 Partner-in-Charge, Business Tax Services
Robert Henry, CPA, has 20 years of experience in public accounting, including former Big Four experience. Robert leads…