Webinar series brought to you by:

Citi and Weaver invite you to join us for this Recovery & Resiliency Webinar Series: A Roadmap for Thriving in Unprecedented Times.
Part 3 - From Surviving to Thriving:
Where Do We Go from Here

Wednesday, September 30, 2020 | 11:00 AM - 12:00 PM ET
1 CPE credit available for the live webinar.
2020 has been an unprecedented time in recent history. Our clients throughout the country have asked us for guidance on how to manage their financial and operational responsibilities in light of the pandemic. That's why Citi and Weaver developed this webinar series to offer you support as you look for ways to understand current lending expectations, forecast future projections and develop a thriving business plan while there is still a lot of ambiguity.
For the final webinar we invite you to join us for this live discussion on tax and accounting considerations for borrowers, the impact of recent small business loans on mergers and acquisitions activity and the future of lending for the greater national healthcare community. Our panel of advisors have been helping first responders and businesses recover from the pandemic, and we look forward to sharing our thoughts on how to move forward in a time of uncertainty.
We will cover the following topics:
Guidance for borrower accounting
State and federal tax considerations for businesses and individuals participating in lending programs
Lender and CPA perspectives on where healthcare goes from here
Financial exercises for a healthy 2021

Meet Our Speakers:
Donald DiMartini, Senior Vice President, SBA Lending Manager - Citibank
Jamie Mantle, CFA, Relationship Manager, Healthcare Specialty Group - Citibank
Sean Muller, CPA, National Practice Leader, Tax - Weaver
Anna Stevens, CPA, Partner-in-Charge, Healthcare - Weaver
---
1 CPE credit available for the live webinar • Level: Basic • No prerequisites • Complimentary to attend
This webinar is for all levels of accountants, finance professionals and CFOs. Please note that each person should register and attend individually in order to receive CPE credit.
Can't make this webinar? Registering will allow you to view the webinar on-demand, when it is most convenient for you.
Questions about registration? Contact Natalie Ramsey at natalie.ramsey@weaver.com or 817.882.7546.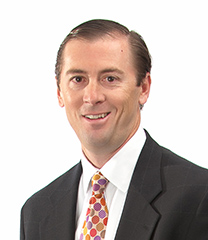 National Practice Leader, Tax Services
Sean Muller, CPA, has almost 30 years of experience providing tax and consulting services for publicly traded corporations…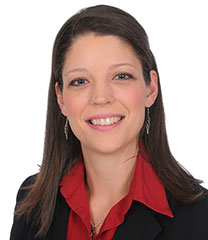 Partner-in-Charge, Health Care Services
For nearly 10 years, Anna Stevens, CPA, CHFP, has provided accounting services to health care…