Weaver's own Managing Director of Heath Care Valuation, Corey Palasota, will be speaking about "Health Care Services M&A Trends and Valuation" on Monday, July 12, between 12:30 p.m. – 1:30 p.m.
You'll hear an overview of key macro and micro trends impacting various health care service subsectors, such as hospitals, ambulatory surgery centers, physician practices and home health providers. In addition to a review of valuation theory, the presenters will include subsector valuation trends along with key M&A transactions.
Learn more about the TXCPA Advanced Health Care Conference here.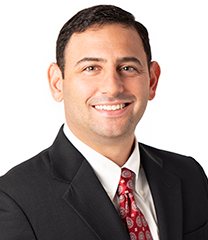 Managing Director, Health Care Valuation Services
Corey Palasota, CFA, has more than 12 years of experience in health care valuation and transaction M&A…