Following our introductory webinar discussing resources to support businesses through COVID-19, we invite you to join Weaver for PART ONE of a more in-depth two-part webinar series covering what you need to know about the CARES Act. Topics discussed on this webinar include the Paycheck Protection Program (PPP) and tax provisions affecting individuals. 1 CPE credit available for the live webinar • Level: Basic • No prerequisites • No charge to attend.
PART ONE:
CARES Act: Paycheck Protection Plan and Individual Tax Provisions
Thursday, April 9, 2020 | 1:00 – 2:00 PM CDT
Learning Objectives:

To provide an overview of the CARES Act Paycheck Protection Program (PPP) and various individual tax provisions
To clarify some of the hot button issues surrounding PPP loans, such as no 1099s and the affiliation rules
To deliver insight into loan forgiveness, including examples, average employee count periods, the 75/25 rule and more
To highlight key tax provisions relevant to individual taxpayers, focusing on the sick leave credit, the employee retention credit, retirement plans, charitable contributions, etc.
This webinar is for all levels of business professionals, accountants and CFOs.
Can't make the webinar? Registering will allow you to view the webinar on-demand, when it is most convenient for you.
Questions about webinar registration? Contact Kayli McCarver at kayli.mccarver@weaver.com or 817.882.7340.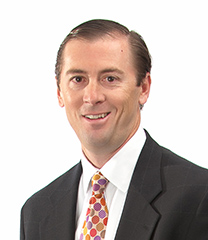 National Practice Leader, Tax Services
Sean Muller, CPA, has almost 30 years of experience providing tax and consulting services for publicly traded corporations…
Partner-in-Charge, Tax Quality and Risk Management
Mark Watson, CPA, CFP, joined Weaver in 2013 and has more than 25 years of experience providing tax compliance and…