Join us for a webinar highlighting the cultural aspects of employee ownership and how their flexibility makes them a great tool during times of uncertainty.
ESOP 101: Exploring the Benefits of Employee Ownership
Tuesday, June 2, 2020 | 1:00 -2:00 PM CDT
This webinar is for all levels of business professionals, accountants and CFOs. Please note that CPE credit is not awarded for recorded webinars. Keep an eye on our events page, or sign up to receive invites for future webinars.
Learning objectives:
To understand ESOPs functionality and cultural elements
Highlight aspects of ESOPs which allow for great flexibility and resiliency in times of uncertainty
Discuss why an ESOP may be used as an exit strategy, and who may be appropriate candidates for an ESOP
Panelists:
Jennifer Krieger, Senior Manager at Weaver
Paul Simons, Senior Counsel at Clark Hill
Mark Kossow, Member at Clark Hill
Hosted in Partnership with:
---
1 CPE credit available for the live webinar • Level: Basic • No prerequisites • Free to attend
This webinar is for all levels of accountants, finance professionals and CFOs. Please note that each person should register and attend individually in order to receive CPE credit.
Can't make this webinar? Registering will allow you to view the webinar on-demand, when it is most convenient for you.
Questions about registration? Contact Kayli McCarver at kayli.mccarver@weaver.com or 817.882.7340.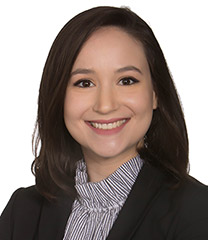 Senior Manager, Financial Advisory Services
For almost a decade, Jennifer Krieger, CVA, has provided financial reporting, analysis and valuation for…