The past few months certainly impacted the future of private equity. The pandemic—and the government response—affected how we evaluate some of the benefits and risks associated with private equity. For this live webinar we assembled a panel of advisors who will take a look at the middle market and share lessons learned to help you make future decisions regarding negotiations, private equity ownership, valuation programs, redemption policies, due diligence and risk management.
The Future of Middle Market Private Equity
Tuesday, June 23, 2020 | 11:00 AM EST (10:00 AM CDT)
Please join Weaver, Sadis & Goldberg and Stephens to discuss:
Recent factors that impacted private equity firms and portfolio companies that now change how we handle negotiations, contracts, valuation programs and future risk concerns
The investor outlook on private equity and certain industries so you understand the key points to consider in your LP discussions
Recommendations for due diligence practices in the near and long term
Speakers:
Hosted in Partnership with:


---
Can't make this webinar? Registering will allow you to view the webinar on-demand, when it is most convenient for you.
Questions about registration? Contact Kayli McCarver at kayli.mccarver@weaver.com or 817.882.7340.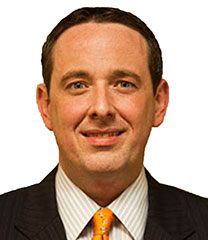 National Strategy Leader, Middle Market and Private Equity
Melvin F. "Trey" Hunt III, CPA, has more than 16 years of experience in public accounting, including former Big Four…