As a board member, it's critical to ensure your organization is ready for whatever lies just beyond the horizon. In this series of articles, we present five critical questions to ask and central topics to discuss at your board meetings to help ensure that your organization is prepared to weather whatever challenges the future holds. These discussions should help your organization adapt to changing landscapes and find both immediate and long-term success.
In this article, you will find responses to these five questions:
How prepared are we to manage our workforce as reopening moves forward?
Is our diversity and inclusiveness strategy working?
What is our company culture, and what could be better?
Is our company "privacy prepared" for the growing field of privacy regulations in the U.S.?
What trends are we seeing in terms of cybersecurity efforts and success?
Partner, Risk Advisory Services
Greg Englert, CIA, has more than 17 years of professional services experience providing business risk…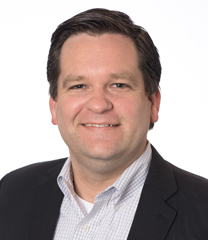 Partner-in-Charge, Risk Advisory Services
John Wauson, CPA, has 14 years of public accounting and risk advisory experience. With a dedication to client service, John…