Ransomware…Still!
Ransomware continues to make news, until we are almost numb with the announcements. While the attacks are described with new language, the tactics and techniques are very similar. Make other companies' loss an opportunity to learn from those mistakes. Join Weaver's Director of Cybersecurity Services, Trip Hillman, CISSP, CISA, CEH, GPEN, GFE, GSNA, for this informative session.
What's Inside:
This webinar answers key questions like:
What is ransomware?
What risk does it pose to your organization?
What helps?
What doesn't help?
Your first questions to assess your own organization's approach to mitigating ransomware!
Why It Matters
You can reduce your risk of being a ransomware victim. This webinar covers the key risks and some suggestions for protecting your organization.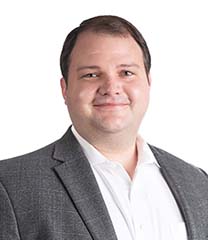 Partner, IT Advisory Services
Trip Hillman, CISSP, CISA, CEH, GPEN, GCFE, GSNA, has more than a decade…