Whether your business is durable goods, food and beverage distribution, logistics or other distribution services, we have insight into your challenges and a track record for providing the solutions you need to achieve success. We understand what drives your business and the challenges you face, including evolving regulatory compliance, tax planning, and cybersecurity and data management.
You need more than a traditional CPA firm and we have the consultants to assist you in achieving your goals. Our service commitment goes far beyond simply meeting your audit and assurance needs. Our consultants will help guide your company through the shifting landscape of tax, safety and environmental regulations to achieve greater efficiency and quality control.
We work closely with you on cross-border transactional planning and management, inventory control, and logistics to help your distribution business operate at maximum efficiency.
Weaver's knowledge and experience spans many segments of the distribution industry including:
Distribution Services
Weaver combines the personal attention of a small firm with the resources of large one. Our services include:
Business structuring analysis
Inventory capitalization (full absorption) analysis
Just-in-time inventory management
Materials requirements planning
Profit contribution analysis
Rate of return and capital expenditure analysis
About Our Distribution Industry Segments
As your organization strives to add value to the business, your stakeholders and your customers, we focus on how to help you achieve those goals. Explore distribution industry segments we serve and how we help leaders manage compliance, prepare for market fluctuations, maximize profits and improve business processes.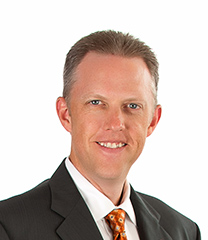 Partner-in-Charge, Middle Market Manufacturing and Distribution Services
Brad Jay, CPA, CGMA, has more than 20 years of public accounting experience, with a focus on financial reporting, auditing…
Partner-in-Charge, Large Market Manufacturing and Distribution Services
Jody Allred, CPA, CISA, CGMA, has more than 18 years of experience in public accounting, a deep background in both…