A long-discussed energy transition — at the intersection of fossil fuels and renewable energy — is now a reality. While often competing in the past, now both sources are moving forward in tandem, fueled by an unprecedented focus on innovation.
The core of this transition is a fundamental paradigm shift: a focus on sustainability through decarbonization, driven by consumer preference. People demanding change; increasing pressure on regulators, setting new expectations for producers and businesses, and creating pathways for capital investment. The energy transition is part of the broader consumer-driven demand for increased prioritization of social responsibility and accountability, often described under the umbrella of Environmental, Social and Governance (ESG).
This is all happening at a time when technological advances are creating new possibilities. For example, not long ago, producing crude oil equivalents from waste plastic was not commercially viable, grid-scale battery storage was infeasible, and electric vehicles were impractical. Technological advances have changed the landscape and enabled the energy transition that we see today.
How does Weaver support the energy transition?
In the 70+ years we have served energy clients, Weaver has grown and evolved alongside the industry itself. From our earliest work with exploration and production, pipelines and storage, petroleum refineries, fuel marketers and retailers, we later grew into one of the best-known transportation fuels consultants in the U.S.—now helping many renewable and low-carbon fuels companies navigate complex regulatory requirements. We continue to serve a broad spectrum of companies across the petroleum and renewable energy industries.
Our diverse industry practices and service offerings come together to serve Weaver clients with deep industry experience, offering valuable insight into forces driving the energy transition, its challenges and opportunities.
Key services and areas of focus include:
How can Weaver help you?
Corporate relocation services
Federal Tax Services and Strategic Planning
Business tax services
Tax M&A and due diligence
R&D tax credits
Federal and state tax credit reviews (renewable)
Assurance and Advisory Services
Digital oilfield process automation and data analytics
Partner, Risk Advisory Services
Greg Englert, CIA, has more than 17 years of professional services experience providing business risk…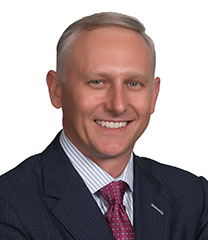 Partner-in-Charge, Energy Compliance Services
Wade Watson, CPA, CFE, has more than 20 years of experience in public accounting, including former…