Weaver is proud to provide strategic management consulting services to public agencies through NCPA, an OMNIA Partners company. The collective buying power of the unified purchasing cooperatives delivers superior value and savings for public agencies nationwide.
This competitively-solicited and publicly awarded contract ensures compliance while streamlining the procurement process. All public agencies, whether in state or local government, K-12, higher education or not-for-profits, can utilize this cooperative contract.
---
Contract Number: 14-17
Lead Agency: Region 14 ESC
For quotes, purchase orders, and warranty information, or if you would like to know more about Weaver's contract through NCPA, please contact us:
---
Why Weaver?
A national public accounting and advisory firm with offices from coast to coast and more than 1,000 professionals, Weaver is committed to helping governments deliver for their constituents, while bringing a long-term perspective to help improve their operations and services.
From independent school districts to highly complex state agencies, governmental and educational entities across the U.S. look to Weaver for a wide array of needs.
Technical Capabilities
From capital projects and economic development initiatives to disaster recovery readiness and ESG goals, Weaver can assist government clients in managing a myriad of tasks. Our teams are committed to ushering in change for public entities, no matter in what area or at what stage of transformation we meet them, throughout four core organizational functions;
Weaver also offers to all NCPA and OMNIA Partners comprehensive IT services, including:
IT and IS Strategy Consulting
Technical Categories Awarded:
Through NCPA, Weaver has been awareded a cooperative contract for strategic management consulting services with the goal of helping organizations in the following areas:
Achieving a better state of health outcomes
Modernizing public safety
Building infrastructure for the 21st Century
Educating citizens for the future
Building resilience and crisis response
Transforming back-office functions
Driving operational and financial transformations
Creating a better citizen experience, including digitization
Addressing capital productivity and capital management
Delivering effective strategies and plans
Applying advanced analytics
Transforming organizations, workforce and culture
Assessing and Managing risk
How to Obtain a Quote or Place a Purchase Order
If you are registered with NCPA and/or OMNIA Partners, you can purchase directly from Weaver's cooperative purchasing agreement. Billing is executed straight from our organization, no different than if you were using your own contracts.
Email SOWs and purchase orders directly to alyssa.martin@weaver.com or to todd.hoffman@weaver.com or call 972.448.6975 or 832.320.3244 with any questions.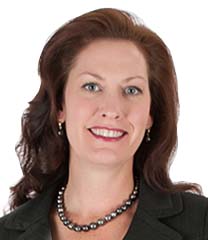 National Strategy Leader, Large Market and Public Entities
Alyssa Martin, CPA, leads the firm's national strategy for…
Partner, Government Consulting Services
Todd Hoffman has 34 years of consulting experience successfully delivering results in state and local government. He has led…