Weaver employees spend a lot of time together, working hard to do more than our clients or colleagues expect — so why not make some of that FUN time? Especially after the busy tax and audit seasons, our employees find time to relax, rejuvenate and reconnect at events cooked up by FUN Committees at each office.
Between happy hours and holiday parties, each FUN Committee plans office events perfect for their office and staff. For example, in 2018 our Dallas office enjoyed a "Bowl-a-Rama" evening and spent time painting (with refreshments) at Painting with a Twist. Our Houston office spent a night at the Minute Maid Park cheering on the Houston Astros, while San Antonio compadres spent a night at the Missions ballgame. And in Fort Worth, co-workers became teammates in a co-ed volleyball league.
Dallas FUN Committee member Megan Seay said, "Being a part of the FUN committee lets me express myself creatively. Also, it's been a great way to get to know other Weaver employees."
The FUN Committee was formed to build relationships, create a sense of community and maximize Weaver's FUN impact. This group of employees serves as advocates for their peers, planning and hosting joyous events at each Weaver office. Their goal is to boost morale and promote Weaver as a healthy and enjoyable place to grow your career.
Because we don't want to let a few people hog all the FUN, committee members rotate each year to bring fresh ideas and energy. We thank all of our fellow employees who have invested their time in helping us all smile, laugh, and connect.
Come join the FUN! Follow Weaver on Facebook, Instagram or LinkedIn to see the latest photos and news. Who knows? You might even catch your favorite accountant bowling a perfect strike.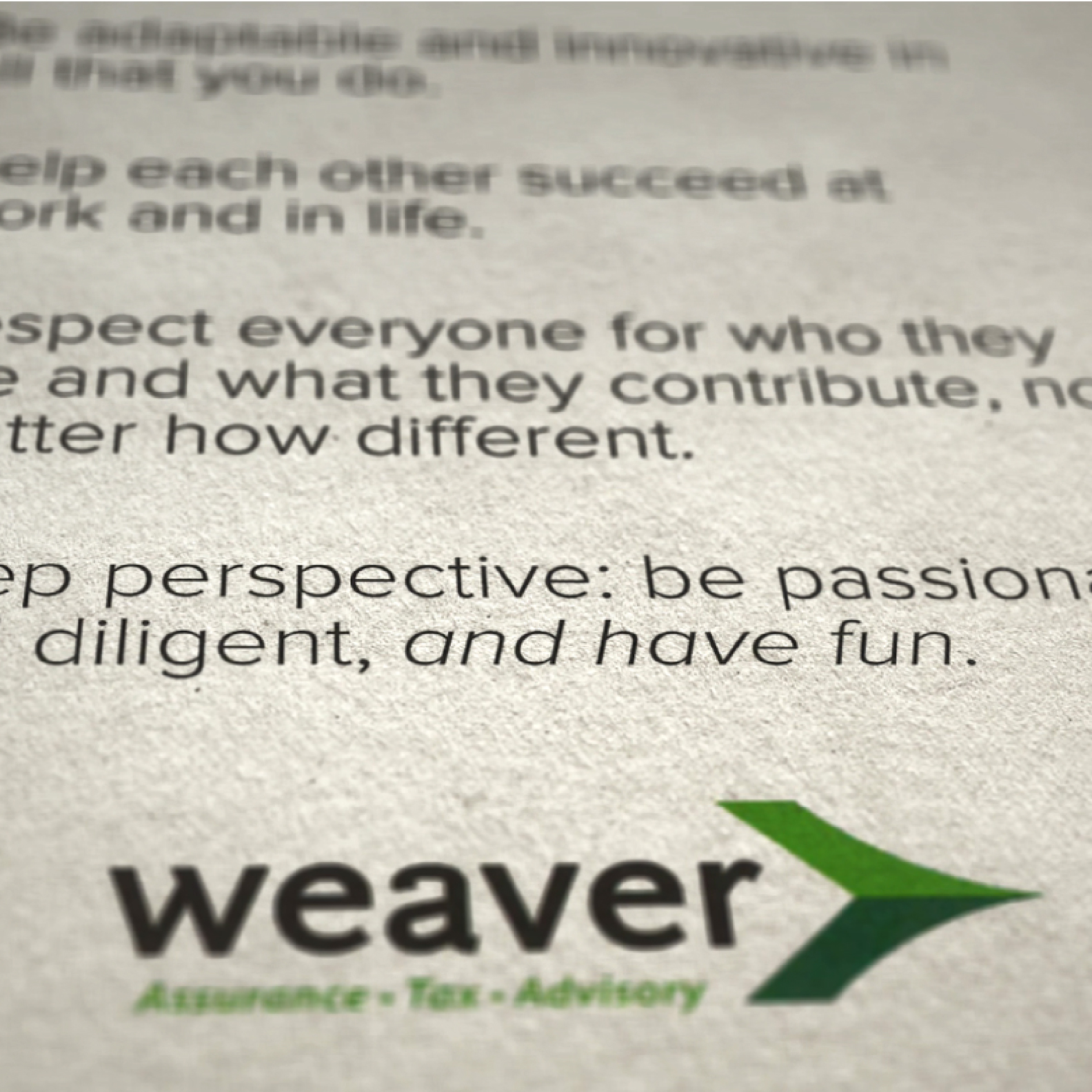 Our core values drive virtually everything we do here at Weaver — the way we work, the way we operate and the way we serve our…
Weaver Private Foundation is dedicated to creating a relationship between our employees and the communities in which we work and live…