Technology continues to change the way that Americans are doing business. More consumers than ever are shopping online, helped by outdated laws about sales tax collection for remote sellers. Congress was asked to act and change the laws, but when they moved too slowly, the states took their own action. Enter South Dakota v. Wayfair, a lawsuit that made a lot of headlines in 2018. Now, retailers like Wayfair, Amazon, and others are forced to start meeting "economic nexus" laws, which state that the threshold for whether or not you must charge sales tax in a state no longer depends on whether you have a brick-and-mortar location there, but on your volume of sales or transactions with its residents. An estimated 34 to 35 billion dollars are on the line here, so states are becoming increasingly aggressive about getting their money.
On this episode of "Weaver: Beyond the Numbers," we're interviewing George Rendziperis and Shane Stewart of Weaver's State and Local Tax Services practice about how the landscape is changing with these new economic nexus laws.
Is your company complying with the new laws in every state where you have customers? What could happen if you don't get into compliance within the next 24 months? How can you comply across state lines, and how will each state know if you owe sales tax? Find out by in this episode of Weaver: Beyond the Numbers.
Subscribe and listen to future episodes of Weaver: Beyond the Numbers on Apple Podcasts or Spotify.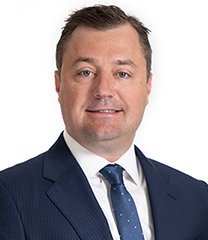 Partner, State and Local Tax Services
Shane Stewart, CPA, has more than 13 years of experience in state and local tax matters, including former Big Four experience.…