Location Cubed
Key Points:
The recent increase in the conversion of commercial buildings to residential ones
Whether the cost of conversion is worth the benefit
The role for local governments
What the future holds for this type of activity
The trend of converting commercial buildings, including offices, into residential buildings has been around for some time. However, with the increase in remote work, many home offices are replacing commercial office spaces as places to work. About 998 million square feet of office real estate across the United States is available but in search of tenants. In some cases, innovators are transforming office space that is not being used for its intended purpose into apartments and other residential spaces.
But is this conversion sustainable? Does the estimated profit match the high cost of conversion?
On today's episode of the Location Cubed, Aaron Grisz, CPA, Tax Partner at Weaver, speaks with Howard Altshuler, Partner-in-Charge, Real Estate and Construction Services at Weaver, to discuss the benefits and drawbacks of the conversion from commercial to residential buildings.
"Commercial to residential renovations are not a new concept in the real estate industry. Renovating these buildings can be expensive, and the process is usually taken on by companies looking to make a statement or create a unique property. Housing will always remain a need, but the major challenge will be financing. However, the government can play a crucial role in financing these projects," explained Altshuler.
Subscribe to the Location Cubed podcast on Apple Podcasts and Spotify for the next episode of this series.
Learn about upcoming real estate webinars and subscribe to Weaver's event invite list.
©2023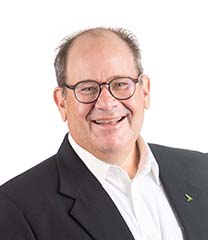 Partner-in-Charge, Real Estate and Construction Services
Howard Altshuler, CPA, brings more than 30 years of experience in audit and assurance, including more than two…
Partner, Tax Services
Aaron Grisz, CPA, has more than 10 years of public accounting experience providing proactive tax consulting and planning services…