Weaver On-Chain Series
Key Points:
Investment funds are becoming increasingly interested in cryptoassets
Web3 is the next step in the evolution of the internet
Policy and regulation will help stimulate investments in the industry
The world of cryptocurrencies has had many ups and downs over the last decade, but investment funds are becoming increasingly interested in cryptoassets. Tim Savage is joined by Viresh Ohri, Managing Partner at Catenam Capital, to talk through the current crypto landscape of crypto investment funds.
Viresh was an early adopter of cryptocurrency, first trading bitcoin in 2012. Since then, he has watched the crypto industry evolve into a robust ecosystem of digital assets powered by decentralized applications and web3 technology. "Web3 is the future. Everything we've worked towards in the last decade has set us up to where we are today. The whole internet was made for web3, it was just the next part in the evolution."
Since launching Catenam Capital, an investment fund engaged in web3 private equity and digital asset trading, Viresh has taken his crypto experiences from the past ten years to develop pragmatic goals and investment strategies. "I like to say that we know what we're doing and we're experts in our field, but I don't think anyone in crypto is truly an expert."
Tim and Viresh also discuss the abundant need for better digital asset policy and regulation globally. "It's hard to know who to trust in the world of crypto, especially considering the many scammers who are only in this market for a quick buck." Viresh stresses how important it is to have a stronger framework of regulation to stimulate investments in the industry while also helping investors.
Subscribe and listen to future episodes of Weaver: Beyond the Numbers on Apple Podcasts or Spotify.
© 2022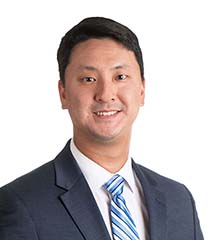 Partner, Tax Services
Tim Savage, CPA, provides tax compliance and consulting services for…
With cryptocurrencies becoming more mainstream, Weaver is consistently asked to decrypt what crypto means for individuals and…