Weaver On-Chain Series
In the latest episode of the Weaver On-Chain podcast, host Tim Savage, partner leading Weaver's Blockchain & Digital Assets practice, invited Gavin Fearey, of counsel at Winstead, to discuss the intricate world of digital asset policy and regulation, including:
Detailed discussion on BlackRock's new spot ETF applications, exploring its potential impact on the investment landscape and challenges posed by the process
Insightful analysis of the ongoing legal battle between crypto exchanges and the SEC, shedding light on the consequences for the digital assets industry and how it could shape future regulatory policies
An overview of the latest digital asset policy and regulatory updates, including new bills being proposed in Congress.
Fearey, who has practiced law for 23 years, is part of Winstead's Investment Management and Private Funds Group. For more than six years, his focus has been on projects involving Bitcoin and other digital assets, and he has counseled a variety of key industry players including investment managers, public companies, digital asset platforms and other businesses.
Fearey is known for his deep understanding of securities and commodities law issues surrounding commodity pools, operators, trading advisors and regulated investment advisors. He's also familiar with the industry's various regulatory oversight structures, making him a valuable contributor to the podcast.
During the episode, Savage and Fearey discuss some of the most recent updates in the digital assets industry, with particular emphasis on market players and the industry at large. They delve into topics such as the BlackRock spot ETFs, SEC lawsuits with Coinbase, and Binance, among others.
One significant topic they tackle is BlackRock's new spot ETF applications. Fearey explains how BlackRock's approach differentiates itself by being a grantor trust, holding spot and having a daily settlement on-chain of Bitcoin. Savage acknowledges that if implemented correctly, it would pave the way for other institutions and investors to invest into this market without having to navigate on-chain or exchange prices themselves.
Another highlight of the conversation is their discussion on recent lawsuits between the SEC and large crypto exchanges. Savage and Fearey discuss the tension between these giant exchanges and the regulators. Fearey describes this as an important battlefield that has the potential to greatly influence the regulatory treatment of digital assets.
Subscribe and listen to future episodes of Weaver On-Chain on Apple Podcasts or Spotify.
©2023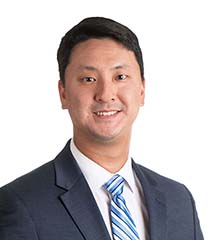 Partner, Tax Services
Tim Savage, CPA, provides tax compliance and consulting services for…