Location Cubed
Key Points:
Affordable and attainable single-family rental neighborhoods are on the rise
In many cases, it is more cost-effective for people to live in a single-family home rental
Home values are returning to normal gradual price appreciation
A lot is going on in the single-family rental market. Howard Altshuler explains that it is one of the hottest market trends in the past couple of years. With housing affordability getting tougher and tougher, there is an obvious need for single-family rentals. "People don't want to live in a rental when they're thirty-five years old, they want to have a house. But, if you can't buy a house, what's your next best thing? You rent a house."
Altshuler says another factor driving up single-family home prices are rental companies buying homes to rent out. With their additional resources, they can afford to outbid traditional home buyers, which leaves a lot less inventory for those who are looking to purchase. Rob Nowak points out that even though this practice is occurring, the rental companies often plan single-family home rental communities.
Single-family rental is a broad strategy to bridge the gap between traditional apartment renting and single-family home ownership. Altshuler says, "I've talked to several people who have a dozen or more houses, and they rent them out to people under that program where, ultimately, they're intending for them to build up equity. What happens is there is that pride of ownership; even if you're still renting it. By slowly building up the equity, the renters tend to take care of the lawn and fix things on their own. It becomes a little better economically for the investor as well."
As interest rates rise, the ability of a future homeowner to afford a monthly mortgage makes renting a single-family home an economically attractive proposition. Nowak says, "A single-family rental continues to bridge the gap as interest rates go up because I have my heart set on being in a single-family home; it's the right thing for myself and my family. It's hard to get them started and settled in a geography and then uproot them and move them to a new geography outside where that typical multi-family asset would have been."
Subscribe to the Location Cubed podcast on Apple Podcasts and Spotify for the next episode of this series.
Learn about upcoming real estate webinars and subscribe to Weaver's event invite list.
©2022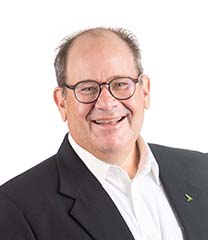 Partner-in-Charge, Real Estate and Construction Services
Howard Altshuler, CPA, brings more than 30 years of experience in audit and assurance, including more than two…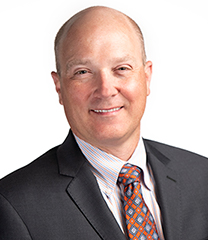 Partner, Tax Services
Rob Nowak, CPA, brings 25 years of public accounting experience, providing proactive tax…