HOUSTON, TEXAS (September 8, 2022) – National certified public accounting and advisory firm, Weaver, has added Julie Burkenstock, CPA, as an assurance partner in its Houston office. In her new role, Burkenstock will focus on audits of public and private companies in the oil and gas industry and assist with the firm's quality and risk management programs.
Burkenstock has more than 10 years of experience in public accounting and started her career with a Big Four firm where she served as part of the National Quality Organization team assisting with development of audit methodologies and assessment of risks. Her background includes engagements with domestic and international clients with revenues in excess of $1 billion. Burkenstock also has significant experience with integrated audits performed in accordance with PCAOB standards, acquisitions, asset impairments, fresh start accounting, Sarbanes-Oxley compliance and SEC filings.
"We are very pleased to have Julie join Weaver's assurance team," said Shawn Parker, Weaver's National Practice Leader of Audit Services. "In addition to her extensive energy industry experience, she adds to Weaver's already strong reputation as a provider of quality assurance and compliance services."  
Burkenstock is a member of the Texas Society of CPAs and the American Institute of Certified Public Accountants. She graduated with a Bachelor of Science in Business Administration in accounting from Spring Hill College and a Master of Accounting from Tulane University.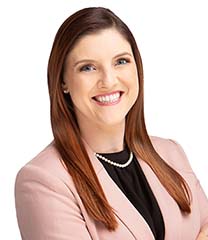 Partner, Assurance Services and Public Company Practice Co-Leader
Julie Burkenstock, CPA, has more than ten years of experience in public accounting, primarily at a Big Four firm. Her practice…