By Catherine Leffert  – Staff Writer, Dallas Business Journal
Published Jun 21, 2019
Weaver, a Texas-based accounting and advisory firm, recently merged with Houston-based HSSK, absorbing their employees and services as of June 1.
HSSK's 24 employees, based in Dallas, Austin and Houston, are transitioning into markets served by Weaver, joining more than 800 employees in their new company, said Weaver CEO John Mackel. Weaver primarily looked to the opportunity with HSSK because of the firm's experience in forensic litigation and valuation.
Mackel said Weaver is selective about acquisitions or mergers, and works primarily to recruit talent and grow organically, but HSSK offered an opportunity to grow the company.
Read the full article here.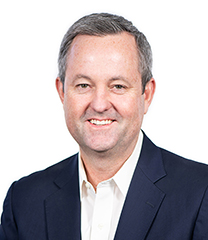 Chief Executive Officer and Managing Partner
John Mackel, CPA, has over 25 years of experience in public accounting and currently serves as Weaver's managing partner and…