HOUSTON, TEXAS (March 14, 2022) – National accounting and advisory firm, Weaver, announces a deal to combine with New York-based accounting firm, Levine & Seltzer LLP, effective April 1, 2022.
Located in the heart of New York City, Levine & Seltzer was founded in 1992 by Elliot Levine, CPA and Philip Seltzer, CPA. The firm serves clients across a wide range of industries, with particular focus in real estate and high net worth individuals and their companies. Levine & Seltzer provides accounting, audit, and advisory services, as well as structuring advice in connection with acquisitions and divestitures across all industries.
"We have been looking for an established firm to join our team and expand Weaver's presence in New York, a strategic growth market for Weaver," said John Mackel, Weaver's CEO and managing partner. "We value Levine & Seltzer's expertise, reputation and deep-rooted client relationships in the New York market. We are excited about how our combined operation enables us to build on our existing real estate and alternative investment practices, while becoming a broader full-service firm in New York."
Elliot Levine, managing member of Levine & Seltzer, will be responsible for leading Weaver's New York office, driving growth and continuing to deliver the advice and support that are hallmarks of Levine & Seltzer's international reputation. "We built the firm by providing the highest level of expertise and service," said Levine. "Our clients rely on us for advice in all aspects of their financial lives. The more I learned about Weaver, the more I realized how well aligned we are in our culture, business philosophy and strategic direction. As a combined firm, we will build something special in New York. My team and I are proud to be part of it."
This combination expands Weaver's New York practice by 24 team members, including two partners, two managing directors and several other professionals in the tax and assurance practices. By the end of 2022, all of Weaver's New York City operations will be at 500 Fifth Avenue.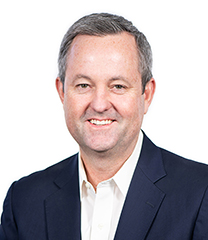 Chief Executive Officer and Managing Partner
John Mackel, CPA, has over 25 years of experience in public accounting and currently serves as Weaver's managing partner and…