HOUSTON, TEXAS (November 1, 2022) – Weaver, a national accounting and advisory firm, announces a transaction with PRM CPAs + Advisors, effective November 1, 2022. With offices in Lafayette, Louisiana and Houston, Texas, PRM focuses primarily on tax and accounting advisory services. This transaction expands Weaver's footprint into Louisiana, as well as the reach of its tax and accounting advisory practices, adding one partner and 11 other professionals to Weaver's team.
"Weaver and PRM have had a strong working relationship for many years, and we could not be more pleased to have their firm join Weaver," said John Mackel, CEO and Managing Partner. "PRM has a strong oil and gas practice in Texas and Louisiana, as well as a robust high net worth tax practice, primarily focused on health care. PRM's culture and values closely align with ours, making this an ideal fit. In addition, we're excited to expand Weaver's brand and footprint into Louisiana."
Ron Prejean, CPA, one of PRM's founding partners will retire after more than 50 years of working in public accounting. He will continue to work with Weaver to help drive growth in Weaver's new Lafayette office. Kolette LeBlanc, CPA, will serve as the executive partner of the Lafayette office and will continue to serve the firm's clients in Houston where she lives.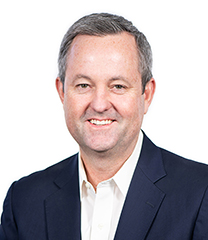 Chief Executive Officer and Managing Partner
John Mackel, CPA, has over 25 years of experience in public accounting and currently serves as Weaver's managing partner and…