HOUSTON (July 13, 2023) – National accounting and advisory firm, Weaver, is pleased to announce Chase Perry as a managing director within its growing Forensics and Litigation Services practice.
Based in the firm's Dallas office, Chase focuses in financial and economic analysis of damages in commercial disputes primarily related to intellectual property including patent, copyright and trademark infringement. His work also extends to breach of contract, fraud, theft of trade secrets and unfair competition. With technology-based businesses as a primary niche, Chase's industry disciplines encompass telecommunications, semiconductors, software, pharmaceuticals, e-commerce and health care.
Chase has more than 25 years of experience in litigation and forensics, has issued reports and provided sworn testimony on a wide range of issues in depositions, hearings, arbitrations and trials in both federal and state settings in Texas, California, Delaware, Illinois, Minnesota and Washington D.C. Chase also works within intellectual property valuation, management and monetization engagements.
"Our forensics and litigation services practice is growing, and we are eager to have Chase join Weaver and spearhead the intellectual property niche," said Jared Jordan, Partner-in-Charge, Forensics and Litigation Services. "Chase brings a diverse set of skills, and his industry experience will be instrumental in our business development efforts as we help clients navigate the complexities of IP engagements."
Chase's background includes roles with national consulting firms as well as the Big Four. In his most recent venture, he founded and served as managing member for a North Texas advisory firm focused on intellectual property disputes.
Chase attended the University of Texas at Austin where he received a Bachelor of Arts with honors. He holds a Juris Doctorate from the University of Texas School of Law and a Master of Business Administration degree from Southern Methodist University. Chase is a Certified Licensing Professional and a Texas Bar Foundation Life Fellow.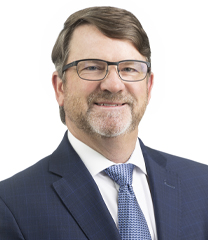 Managing Director, Forensics and Litigation Services
Chase Perry, CLP, has over 25 years of experience providing financial and economic…