HOUSTON (September 15, 2023) – Greg Johnston has joined Weaver, a national accounting and advisory firm, as managing director, Energy Compliance Services. Based in Weaver's Houston office, Greg offers a proven track record in the energy industry and experience in energy transition and carbon capture.
Greg has a 25-year history of moving projects forward in the energy space and developing carbon reduction strategies for midstream and upstream markets. This includes addressing carbon footprints, devising carbon reduction campaigns, digitizing reporting and setting carbon goals. Additionally, he brings a deep knowledge of project drivers combining technical, commercial, risk and finance to assist clients in understanding the rapidly evolving carbon economy.
Prior to joining Weaver, Greg patented an offshore vapor control system focused on marine vapor containment, developed the carbon reduction system for a leading independent Gulf of Mexico producer and created a carbon intensity tool for an ammonia facility.
"Greg's extensive experience in energy project development specifically related to carbon reduction and carbon neutrality will further strengthen Weaver's Energy Compliance Services practice," said Wade Watson, partner-in-charge, Energy Compliance Services. "His deep understanding of the midstream and offshore energy sectors will be invaluable as we continue to navigate the ever-changing landscape of energy regulations and sustainability practices."
Fluent in Portuguese and authorized to work in Brazil, Greg received a Bachelor of Science in construction management from Colorado State University.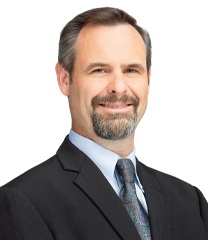 Managing Director, Energy Compliance Services
Greg Johnston is a veteran of the energy sector, with more than 25 years of project development and consultation experience. His…