HOUSTON, TEXAS (March 27, 2023) – National accounting and advisory firm, Weaver, is pleased to welcome Tony Miller as a Director in the Energy Compliance Services practice where he will be instrumental in assisting clients in compliance and strategic planning related to various federal fuel regulations and the Inflation Reduction Act.
With more than 16 years of experience, Tony joins Weaver from the Environmental Protection Agency (EPA) where he held multiple leadership roles and served in enforcement for more than a decade. His background includes the nationwide enforcement of all fuel's regulations as Chief of the Fuels Enforcement Branch and he spent several years in the EPA's Office of Transportation and Air Quality developing and implementing the Renewable Fuels Standard program, specifically leading the development of the EPA Moderated Transaction System (EMTS). Tony most recently served as the Acting Associate Director in the EPA's Office of Compliance where he was engaged with state and local governments on Clean Air Act programs. In addition to Tony's extensive fuels knowledge, he also is experienced in all environmental statutes and offers specific understanding of EPA regulatory initiatives such as the Wood Heater and Underground Injection Control programs.
"Tony is experienced in regulatory compliance for various fuel sectors including renewable fuel production and distribution, as well as petroleum refineries and downstream assets," said Wade Watson, Partner-in-Charge, Energy Compliance Services. "During his time with the EPA, he personally conducted numerous investigations and provided fuel compliance and inspection training to EPA personnel at all levels. We're pleased to have his strong background in EPA compliance to enhance our team's capabilities to serve our clients across the country."      
Tony, a licensed professional engineer, earned his Master of Engineering degree in sustainable energy engineering and his Bachelor of Science degree in chemical engineering from the University of Maryland.
Director, Energy Compliance Services
Tony Miller, PE, is a Director in Weaver's…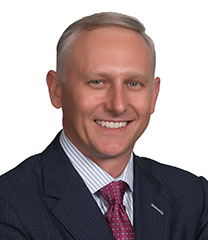 Partner-in-Charge, Energy Compliance Services
Wade Watson, CPA, CFE, has more than 20 years of experience in public accounting, including former…