National certified public accounting and advisory firm, Weaver, the 35th largest public accounting firm in the United States, has added a new managing director in its fast-growing national health care valuation practice. Corey brings more than 12 years of experience in health care valuation and transaction advisory services including a decade at a national, full-service health care consulting firm.
"Corey's background in health care valuation and his experience appraising a wide variety of health care businesses is increasingly important in today's rapidly changing market. Weaver is fortunate to have someone with his skills on our team as we continue to expand our health care practice," said Chief Operating Officer, David Rook.
"Bringing Corey on board reflects Weaver's commitment to build a health care practice that can add value when working with executives to navigate the uncertainty of today's market," said Partner-in-Charge of Health Care Services Anna Stevens.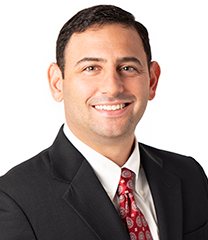 Partner, Health Care Valuation Services
Corey Palasota, CFA, has more than 15 years of experience in…