By Michael Cohn, Editor-in-Chief, AccountingToday.com
Published Jun 26, 2019
Weaver, a Top 100 Firm based in Houston, is adding HSSK LLC, expanding the firm's forensic accounting, litigation support and business valuation practice.
As part of the deal, three partners and more than 20 other professionals from Texas-based HSSK will join Weaver as part of the firm's Financial Advisory Services practice. Financial terms of the deal were not disclosed. Weaver ranked 37th on Accounting Today's 2019 list of the Top 100 Firms, with $127.1 million in annual revenue, approximately 94 partners and 660 staff members.
The deal promises to supplement Weaver's ability to provide forensic accounting, investigation, litigation support and valuation services to clients. Weaver already provides services in these areas, but HSSK also has more than 40 years of experience.
Read the full article here.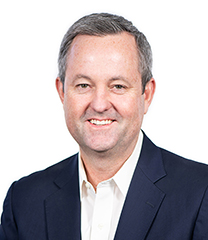 Chief Executive Officer and Managing Partner
John Mackel, CPA, has over 25 years of experience in public accounting and currently serves as Weaver's managing partner and…