HOUSTON, TEXAS (January 12, 2023) – National accounting and advisory firm, Weaver, has been named Oklahoma's #1 Best Place to Work in 2022 by The Journal Record. The Best Places to Work in Oklahoma honors businesses and organizations that excel in creating quality workplaces in the state.
"This recognition is a testament to Weaver's commitment to empowering our employees, not just in their professional growth, but also in their ability to lead balanced, integrated lives." said John Mackel, CEO and Managing Partner. "Our firm is proud to contribute to Oklahoma's reputation as a great place to live and work."
Weaver received the top ranking in the large company category out of 44 businesses that were recognized. Each of these organizations asked their employees to complete a workplace satisfaction survey covering workplace practices, policies and demographics. To be eligible for this recognition, which was facilitated by The Best Companies Group, businesses were required to have a facility in Oklahoma with fifteen or more permanent employees working in the state.
"Weaver's culture is driven by our values and true desire to help each other succeed at work and in life," said Mark Sheets, Executive Partner of Weaver's Oklahoma City office. "We will continue to foster an environment that is healthy and inclusive, and provides opportunities for our Oklahoma team members."
In addition to being named the Best Place to Work in Oklahoma, Weaver has received top workplace recognitions in Houston, Austin, Dallas/Fort Worth and San Antonio. The firm is also nationally ranked by Accounting Today and INSIDE Public Accounting (IPA), including recognition as a Best of the Best firm.
---
At Weaver, we're passionate about bringing together talented people and giving them the tools and experience they need to succeed. We welcome you to learn more about our experienced professionals to get a glimpse of what it is like to be a part of the team.
Partner and Oklahoma City Tax Leader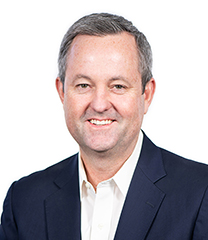 Chief Executive Officer and Managing Partner
John Mackel, CPA, has over 25 years of experience in public accounting and currently serves as Weaver's managing partner and…