HOUSTON, TEXAS (February 22, 2022) – Weaver, the 35th largest public accounting and advisory firm in the United States, is pleased to announce the promotion of partners Laura Roman, CPA, and Rob Myatt, CPA, to Regional Partners-in-Charge for the firm's tax practice.    
Laura Roman, who has 25 years of experience in public accounting, will now serve as Weaver's regional tax partner-in-charge for Austin, Midland, San Antonio and Houston. Laura has extensive experience supporting clients in the oil and gas industry as well as high net worth individuals. Her tax and consulting experience includes M&A, business transactional services, multi-state income tax planning and compliance, and accounting for income taxes and uncertain tax positions.
Rob Myatt will serve as Weaver's regional tax partner-in-charge for Dallas, Fort Worth and Oklahoma City. Rob has more than 15 years of public accounting experience with a concentration in consulting and compliance for partnerships, corporations and high net worth individuals, as well as state and local income tax. He has extensive experience in the energy industry, including upstream, midstream and energy transition, M&A, transactional services and multi-state tax issues.
"Laura and Rob have demonstrated their commitment to driving growth, developing our people and recruiting top talent," said Weaver CEO and managing partner John Mackel. "In these new leadership roles, they will have the opportunity to build on their experience and support Weaver's continued growth as they oversee the firm's tax practice across Texas and Oklahoma."
Sean Muller, Tax Services National Practice Leader added, "We appreciate Laura's and Rob's outstanding contributions to Weaver as tax leaders over the past several years, and look forward to their continued leadership excellence in their new roles."
Both Laura and Rob are active local members of the American Institute of Certified Public Accountants and the Texas Society of Certified Public Accountants. Laura, who serves on numerous local committees and community boards in Midland/Odessa, earned a Bachelor of Business Administration degree in accounting from Baylor University. Rob, who also is an active member of the Council of Petroleum Accountants Society (COPAS) and the Dallas Petroleum Club, holds a Master of Science in tax accounting and a Bachelor of Business Administration in accounting, both from Texas Tech University.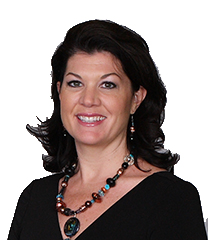 Partner-in-Charge, South Region Tax Services
Laura Roman, CPA, has more than 21 years of experience in public accounting. With her practice emphasis in serving clients in the…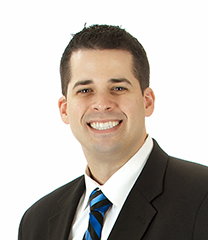 Partner-in-Charge, North Region Tax Services
Rob Myatt, CPA, has a decade of public accounting experience with a practice concentration in consulting and compliance for…