HOUSTON (August 22, 2023) – National accounting and advisory firm, Weaver, has been named Los Angeles' #11 Best Place to Work in 2023 by The Los Angeles Business Journal and Workforce Research Group. The Best Places to Work in Los Angeles honors 100 businesses and organizations that are setting trends and redefining the employee experience.
"The culture across all of our Los Angeles offices is fun loving, close knit, supportive and inclusive, and I am happy to see our recognition as one of the best places to work in the city," said Sindhu Rajesh, partner-in-charge, Alternative Investment Services. "As our team grows, I know that Weaver's commitment to the personal wellbeing and professional excellence of our employees will continue to be a leading factor in attracting top talent to the firm."
The 17th annual Best Places to Work awards revealed its rankings of the top 100 businesses in LA at an event at The Biltmore Los Angeles. The list was developed following a survey conducted by Workforce Research Group ranking various sized companies on leadership, corporate culture, communication and other categories.
In addition to being named a Best Place to Work in Los Angeles, Weaver has received top workplace recognitions in Oklahoma City as well as Austin, Dallas, Houston, San Antonio and Midland, Texas. The firm is also nationally ranked by Accounting Today and INSIDE Public Accounting (IPA), including recognition as a Best of the Best firm.
---
At Weaver, we care about success. We're passionate about bringing together talented individuals and giving them the tools they need to succeed. Our commitment to excellence and balance is what sets our culture apart.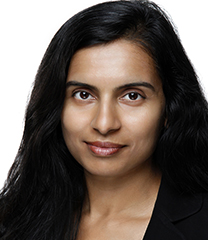 Partner-in-Charge, Alternative Investment Services
Sindhu Rajesh, CPA, CFE, has over 20 years of audit, review and compilation experience primarily serving the…