HOUSTON, TEXAS (July 6, 2022) – National certified public accounting and advisory firm, Weaver, has relocated its headquarters to a new 60,000-square-foot office space at Five Post Oak Park in Houston's Uptown Galleria area. With 28 floors, Five Post Oak Park features a range of amenities for employees and guests, including a conference center, a new fitness center, onsite dining, and an adjacent 4.3-acre wooded park and hiking trail.
Weaver selected Post Oak Park and Houston's Uptown Galleria area to increase visibility, create a more vibrant and flexible workspace for today's hybrid teams, and attract talented professionals throughout the Greater Houston region. In the heart of the Uptown Galleria district, near the intersection of San Felipe Street and the 610 West Loop, Weaver's new headquarters location is close to Memorial Park, Houston's largest urban park, as well as River Oaks, which is known for fine dining, cultural attractions and entertainment venues. Exterior signage at the top of the building on the north-facing façade showcases the Weaver brand.
"Nationwide, Weaver has offices in central hubs where our employees want to live, work and play," said Managing Partner and CEO John Mackel. "Our headquarters in the Uptown Galleria area is an energizing space that fuels a collaborative and flexible workplace culture where team members can strive for excellence together."
The open office design leverages technology to complement purpose-driven teamwork and offers a variety of spaces designed for in-person and hybrid collaboration. An open central stairwell runs among Weaver's three interior floors, increasing the feeling of connection and further promoting employee engagement and wellness, while the expansive views of Downtown Houston and the Galleria offer team members and guests an attractive space with access to natural light. Weaver worked with the architecture firm, Corgan, to design the office interior and the general contractor, Harvey Builders, to complete the construction.
"Our new Houston office design reflects Weaver's innovative and collaborative culture, said Steve Schwarzbach, Houston Executive Partner. "Our strength comes from our people and their ability to work together to help solve complex business issues for our clients. The new Houston office is designed with this in mind and promotes the open exchange of ideas among teams while fostering collaboration for those working on-site or remotely."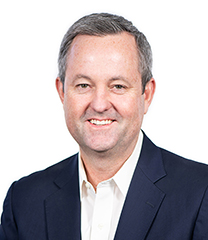 Chief Executive Officer and Managing Partner
John Mackel, CPA, has over 25 years of experience in public accounting and currently serves as Weaver's managing partner and…
Partner-in-Charge, ECS Assurance Services
Steve L. Schwarzbach, CPA, has more than 25 years of experience in the…