HOUSTON, TEXAS (October 27, 2022) – Weaver, a national accounting and advisory firm, has added Bridget Triepke as a director in its Valuation Services practice. With more than 15 years of health care valuation and transaction advisory experience, Bridget will help lead and expand Weaver's rapidly growing health care advisory services practice nationally.
"Weaver's commitment to building a best-in-class health care valuation and advisory practice continues with the addition of Bridget to our team," said Partner-in-Charge of Valuation Services, Curt Germany. "Activity in this sector of the economy continues to be brisk as the health care industry recovers and evolves in the wake of the pandemic. We expect to see continued growth in our practice, and the addition of Bridget enhances the depth of experience we bring to the table for our clients."
Bridget, who began her career with a Big Four firm, has served in various financial leadership positions within the health care industry including her most recent position as a regional CFO for the ambulatory surgery division of a national health care organization. In this role, she provided fiscal and operational leadership for multiple ambulatory surgery centers and their physician partners. Her background also includes key roles in multiple organic expansions and significant M&A transactions where she was responsible for internal valuation analysis and due diligence reporting, as well as board and investor relations presentations.
"Bridget's diverse industry experience and knowledge of the internal operations of health care organizations will be an asset to Weaver's health care valuation and advisory services practice," said CEO and Managing Partner, John Mackel. "With the rapid growth of Weaver's health care service offerings, her background and skills will benefit our clients as they navigate the evolving health care landscape."
Based in Weaver's Dallas office, Bridget is a certified public accountant and frequent writer for professional and industry publications. She earned her bachelor of business administration and master of science in finance from Texas A&M University.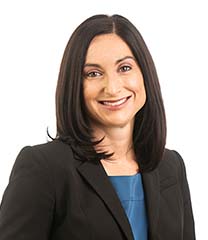 Director, Valuation Services
Bridget Triepke, CPA, has more than 15 years of experience in the health care…