Forensics and Litigation service leaders, Sonia Desai and Helga Zauner, share their thought with Construction Executive Magazine on ways that construction companies can prepare for potential disputes arising from the effects of COVID-19.
Stakeholders in the construction process need to prepare for potential disputes and understand their rights and responsibilities. This includes understanding applicable clauses in construction contracts and subcontractor agreements as well as business interruption clauses and other provisions in insurance contracts.
To read Sonia and Helga's full article on Construction Executive, click here.
© 2020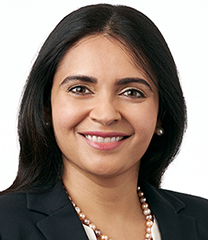 Managing Director, Forensics and Litigation Services
Sonia Desai, CPA, ABV, ASA, CBV, serves as a managing director in the Forensics and Litigation…
Managing Director, Forensics and Litigation Services
Helga A. Zauner, CVA, CFE, MAFF, is a testifying expert witness with 25 years of experience in litigation consulting, financial…