In October 2018, Brittany George of Weaver participated in an AFCOM Leaders Lab focused on improving data center management. The group examined technical, environmental and human factors that can disrupt data center operations and considered solutions to those problems.
The result was a detailed white paper that lays out key considerations and steps that organizations should take when implementing or working with DCIM solutions.
Do you have senior management's buy-in so the chosen DCIM can be properly funded?
Do you have the right people on the team?
Do stakeholders have realistic expectations?
Are you familiar with the newest DCIM offerings, not only from your own vendor but from others in the market?
Download the executive summary, or contact Brittany George directly with your questions.
Copyright ©2019 by AFCOM. All rights reserved.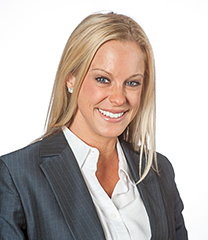 Partner, IT Advisory Services
Brittany George, CISA, QSA, CISM, has more than 15 years of experience, including former Big Four experience. Her current focus…