Showcased in Oilman Magazine, Partner-in-Charge of Energy Services, Rob Myatt, shares tax provisions that oil and gas companies should consider in the low price environment.
The COVID-19 pandemic has put many oil and gas companies in financially difficult positions. In response to low oil prices and a decline in earnings, oil and gas companies should understand several tax provisions that could help them increase liquidity by producing a tax refund, reducing tax liability or deferring certain tax payments. This includes new tax changes in the CARES Act as well as several established tax provisions that companies can often overlook.
Read Rob's full article on Oilman Magazine.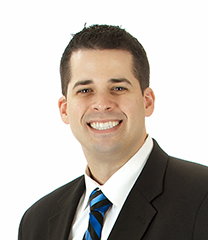 Partner-in-Charge, Energy Services
Rob Myatt, CPA, has a decade of public accounting experience with a practice concentration in consulting and compliance for…