On the heels of Weaver's transaction with the Louisiana-based accounting firm, PRM CPAs, CEO John Mackel talks with the Houston Business Journal about how the deal came to be and his strategies for mergers and acquisitions.
When looking at mergers and acquisitions, the most important quality Mackel looks for in a company is its people, he said.


"We get to know the partners; we like to get to know the managers," Mackel said. "We really want people we feel like will fit into our culture, (who) want work-life balance but also want to work hard and build a business."


*Subscription required to access this content.
© 2022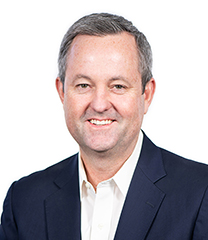 Chief Executive Officer and Managing Partner
John Mackel, CPA, has over 25 years of experience in public accounting and currently serves as Weaver's managing partner and…
HOUSTON, TEXAS (November 1, 2022) – Weaver, a national accounting and advisory firm, announces a transaction with PRM CPAs…