Never before have Environmental, Social and Governance (ESG) risks been more on the minds of stakeholders and investors; the spotlight on corporate responsibility and sustainability shines brightly. Some of the country's largest asset managers are urging companies to look beyond the immediate future and find ways to fully integrate sustainable practices into their bottom line.
 
As more companies have established reporting programs to meet these demands, three sustainability reporting frameworks, sometimes referred to as the "Big 3," have gained traction over the last several years:
Applying these frameworks can help your company identify risks and shape your narrative in a format that investors will appreciate. We support our clients in maximizing opportunities and managing risks related to ESG reporting and disclosure. Our services include providing assurance over ESG disclosure information and advising clients on their ESG reporting strategy.
Shareholders and investors have begun to expect companies to manage their impact on the environment, create a diverse workforce, ensure the integrity of their data and address governance issues like board diversity and business ethics.
Environmental
Weaver assists companies of all sizes with understanding regulatory requirements, maintaining compliance, and adhering to sustainability frameworks. We have broad experience with all types of businesses from start-ups to public companies in industries as diverse as consulting, manufacturing and renewable fuel refiners. Weaver has established a reputation as an industry leader based on our expertise with renewable fuel programs, as well as traditional petroleum-based fuel programs. Some of our environmental services include valuation of green energy derivatives, renewable fuels compliance and Low Carbon Fuel Standard (LCFS) compliance.
Social
Investors and stakeholders want to know how your company is prepared to address issues related to social responsibility, including diversity, pay equity, and data privacy. Weaver can assist with measuring how your company manages relationships with your employees, suppliers, customers, and the communities in which you operate. Our services include:
Governance
In today's business climate, governance is no longer just about setting the tone at the top and implementing policies.  Stakeholders expect visibility and transparency around company business practices, how the organization is aligning to leading standards, what information is being disclosed and the accuracy and completeness of disclosed information.  Weaver's internal audit and enterprise risk management services allow your company to examine and improve governance practices, including key policies and procedures, executive pay, and business performance so that they are consistent with ESG standards.
Partner, Risk Advisory Services
Greg Englert, CIA, has more than 17 years of professional services experience providing business risk…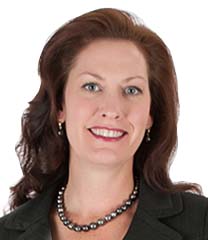 National Strategy Leader, Large Market and Public Entities
Alyssa Martin, CPA, leads the firm's national strategy for…