Green businesses need partners who can understand the value of innovation and technological, market-driven solutions to our global challenges. Weaver knows how to look beyond the balance sheet to help you demonstrate your company's comprehensive value, respond to emerging regulations, manage risks and seize opportunities. Weaver has broad experience with all types of businesses from start-ups to public companies, and in industries as diverse as consulting, manufacturing and renewable fuel refiners.
How does Weaver help green businesses?
Renewable and Low-Carbon Fuel Services:
Consulting services related to federal and state fuels programs, including the Renewable Fuel Standard
Consulting services related to Low Carbon Fuel Standard (LCFS) programs
Attestation, audit and verification services required by certain fuels programs
Assistance with registration, credit tracking (including RINs and LCFS credits) and reporting related to various fuels programs
See Weaver's Energy Compliance Services page for more details about RIN compliance and related services.
Valuation Services such as:
Internal planning and baseline valuations
Employee compensation studies
Purchase price allocations and impairment tests
Cheap stock (ASC 718)/employee compensation
Transaction Advisory Services such as:
Quality of earnings studies
Buy-side and sell-side due diligence
Working capital analyses and disputes
Audit, Review and Compilation Services
Tax Planning and Compliance Services:
Gift & estate tax issues
Tax-related 83(b) elections, 409A valuations
R&D tax credits
We can help you seize tomorrow's opportunities.
As the global marketplace adapts to a changing climate and expanding economies, technology and innovation will be the keys to future success. Is your business holding the key to transformation?
Our professionals have extensive experience supporting growth for both new and established businesses, from initial funding rounds to mergers and acquisitions to going public. Let us provide the assistance you need to be successful in this changing world.
Download our service sheet for more information on our services for green businesses.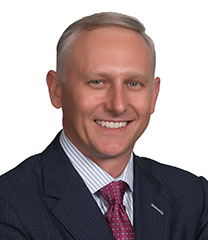 Partner-in-Charge, Energy Compliance Services
Wade Watson, CPA, CFE, has more than 20 years of experience in public accounting, including former…
Director, Valuation Services  
Beau Butler, Jr., ASA-BV, has almost 20 of business valuation experience, including purchase price allocations, impairment…