From tax law and accounting standard changes to managing cyber, fraud, financial and operational risks: what do these topics mean for your operations? Explore all of our podcast episodes or narrow your focus to specific industries and areas that are important to you.
In each episode of Weaver: Beyond the Numbers, you will hear Weaver professionals examine financial and business trends, regulations, best practices and issues that keep CFOs, CEOs and other business professionals up at night. Tune in for interviews with Weaver leaders who work with organizations every day to manage risk, address financial reporting needs, solve tax issues and help businesses operate more efficiently.
For an individual series, scroll through the topics below.
---
Location Cubed
Real people. Real talk. Real Estate. Location Cubed digs into the real estate industry and offers listeners market insights, economic impacts and regional predictions. In each episode, hosts Howard Altshuler and Aaron Grisz engage in conversations with industry leaders and offer thoughts on the current trends and developments of the ever-evolving real estate industry.
---
The Business of Government
The Business of Government offers fresh perspectives and practical advice on leadership, risks and compliance in the public sector and higher education spaces. Host Adam Jones takes a look inside the challenges and innovations of effective governance while helping listeners address problems, achieve compliance and prevent fraud.
---
Weaver On-Chain
Weaver On-Chain is dedicated to the world of cryptocurrency, the blockchain industry and its business implications, risks, benefits and requirements. Podcast host Tim Savage discusses the many facets of blockchain technology and digital assets in conversations with guests about the crypto ecosystem and the innovations behind it.
---
Government Impact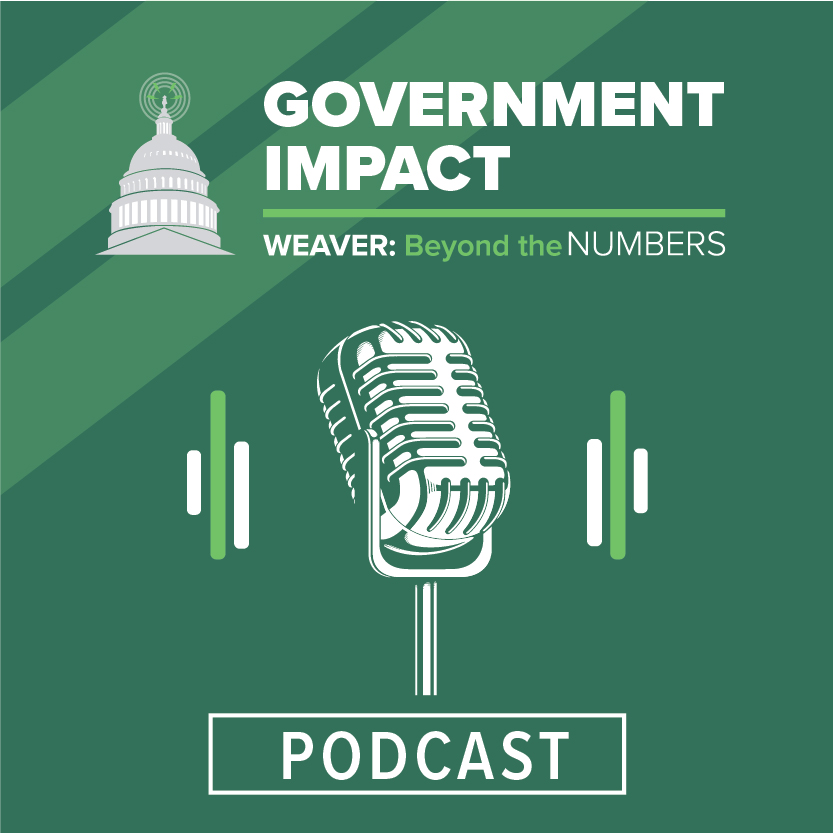 Government Impact goes inside the world of public sector agencies to uncover the best practices that lead to successful outcomes for government organizations and the communities they serve. Host Todd Hoffman facilitates in-depth discussions about how organizations and their policies and their policies are making a difference for their constituents.
---
On the Shop Floor
On the Shop Floor examines the manufacturing, distribution and retail industries with a focus on four key sectors: food and beverage, consumer products, industrial products and logistics & distribution. In this series, hosts Colby Horn and Jody Allred offer listeners strategic insights for understanding the challenges and solutions of the industries that shape our daily lives.
---
The Alternative Edge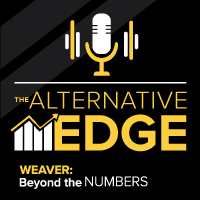 The Alternative Edge explores a wide range of alternative investments, including private equity, venture capital, hedge funds and more. Each episode dissects the latest trends and offers firsthand accounts from industry pioneers and thought leaders. Listeners will gain valuable insights about potentials and pitfalls while tapping into substantial advice for your investment journey.
DISCLAIMER: These podcasts are intended solely for the purpose of offering general information on the topics discussed. The statutes, authorities and laws referred to may be subject to modifications and do not constitute tax, accounting, legal or any other form of professional advice tailored to any particular individual or entity. For personalized advice or opinions pertaining to the application of the subject matter to a specific individual or entity, seek assistance from a qualified professional advisor.