For companies considering going public, making the right critical decisions can mean the difference between ringing the opening bell and experiencing costly delays or even failing to launch. Even newly public companies can experience challenges in the early stages of their journey. Properly planning for the external scrutiny involved in going public takes time, which is why preparing early is a must.
Going Public Series: Planning for the Journey Ahead
Join Weaver for an informative event series, Planning for the Journey Ahead, in which we focus on the key elements of taking high-growth companies public. Our presenters will walk through the strategic considerations and steps required for going public while identifying opportunities and pitfalls to consider at every stage.
Whether a company is preparing to go public, or is newly public, it is imperative to have the right operational and reporting foundations in place. Join us for these informative discussions among professionals and industry leaders who can help you understand what to expect and walk you through the process to building a publicly fit infrastructure.
---
On-Demand Sessions:
Session 1 - Entering the Market: Strategic Considerations for Going Public 2023
Why go public and when is the company ready? What are the paths to going public (IPO, SPAC, Reverse Merger, Direct Listing, Reg A) and what are the pros and cons of each? We will look at the cost and timeline associated with each option, as well as exchange considerations. Get an understanding of the key steps to IPO readiness and varying workstreams to manage.
Session 2 - Going Public: From Idea to IPO
Going from a private to public company means entering a new world of SEC scrutiny. Preparing the registrant's statement encapsulates the company's vision and is critically supported by the financial history and governance structure. A public company may face additional SEC disclosure and reporting requirements, more stringent accounting standards, and additional oversight and scrutiny including PCAOB compliant audits. Accurate and timely financials are a cornerstone in moving your organization to the next level and being compliant with onerous SEC reporting rules. Wrap it up with a roadshow to tell the story and sell the vision.
Session 3 - Public Company Infrastructure: The Foundation
From building the right team to developing processes and controls, establishing a strong public company infrastructure begins with understanding the people processes and technology infrastructure needs. Our presenters will look at the building blocks to establish a public company foundation, including accounting, audit, governance, legal and regulatory compliance and SEC reporting. We will dive deep into the processes and controls needed for going (and being) public, including SOX readiness, and uncover critical requirements related to IT systems and security.
---
Resources for Going Public
Additional reference articles, on-demand content, and insights are provided to help you on the journey to taking your company public. Please contact our Weaver Professionals if you would like to discuss your situation and current goals. We are here to help you understand what to expect and walk you through the process to building a publicly fit infrastructure.
Thought Leadership
On-Demand Content
More from Weaver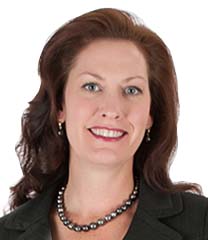 National Strategy Leader, Large Market and Public Entities
Alyssa Martin, CPA, leads the firm's national strategy for…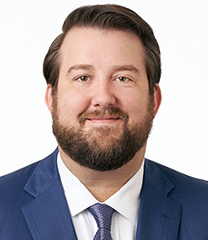 Partner, Assurance Services and Public Company Practice Co-Leader
Phil Ilgenstein, CPA, has more than 15 years of experience providing audit and assurance services for a wide variety…