Using ESG Strategy to Drive Performance and Value
Tuesday, March 2, 2021
2:00 pm ET | 1:00 pm CT | 12:00 pm MT | 11:00 am PT
1 CPE credit available for the live webinar.
From shareholder and investor obligations to regulatory compliance requirements, environmental, social and governance issues are front and center in the energy industry. While the conversation may be growing louder in the United States, many companies have already started to embed sustainability reporting and other ESG-related risks and opportunities into their business strategies.
Join Weaver as we address the latest trends in ESG, including reporting on carbon output, energy efficiency and climate control. Our team will also cover investor sentiment, disclosure policy and specific ways that organizations can address ESG risks and opportunities, today and tomorrow.
Attendees will walk away with a better understanding of the following:
Current trends in ESG strategy and reporting, and indicators of potential regulatory changes
Common gaps between ESG reporting and investor community expectations
Leading practices adopted by companies and key take-a-ways related to ESG reporting
Presenters:
---
1 CPE credit available for the live webinar • Level: Basic • No prerequisites • Complimentary to attend
This webinar is for all levels of accountants, finance professionals, CFOs, COOs and CTOs. Please note that each person should register and attend individually in order to receive CPE credit.
Can't make this webinar? Registering will allow you to view the webinar on-demand, when it is most convenient for you.
Questions about registration? Contact Kayli McCarver at kayli.mccarver@weaver.com or 817.882.7340.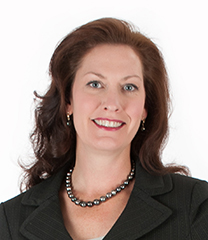 National Strategy Leader, Large Market and Public Entities
Alyssa Martin, CPA, leads the firm's national strategy for…
Partner, Risk Advisory Services
Greg Englert, CIA, has more than 17 years of professional services experience at a Big Four firm, where he…