After almost 30 years, the Superfund Excise tax was reinstated last fall as part of the Infrastructure and Jobs Act. Operating under new rules and effective as of July 1, 2022, the Superfund Excise tax has companies facing new compliance and reporting challenges. Are you prepared for how these changes affect your business?
Join Weaver's motor fuels and excise tax professionals, Emilda Santiesteban and Leanne Sobel, as they provide valuable insight on tax compliance for companies that manufacture, produce, or import any of the impacted chemicals. Our presenters cover:
Learning Objectives:
Updates since the July 1st reinstatement
Form 720/6627 filing requirements
Superfund tax exemptions available
Motor Fuels Tax Webinar: It's Back! The Superfund Excise Tax
Meet the speakers:
---
This webinar is for all levels of business professionals, accountants and CFOs. Please note that CPE credit is not awarded for recorded webinars. Keep an eye on our events page, or sign up to receive invites for future webinars.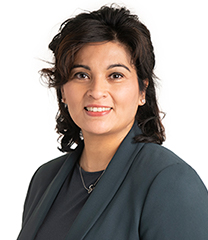 Director, Motor Fuels and Excise Tax Services
Emilda Santiesteban has more than 21 years of experience in complex fuel excise and sales and use tax matters.…
Director, Motor Fuels and Excise Tax Services
Leanne Sobel, J.D., has over 15 years of experience in legal tax matters. Her career focus includes federal and state tax and…