Bringing together industry leaders and subject matter experts, our annual CPE event provides insight on updated compliance requirements as well as guidance on best practices in the new business environment. Featuring eight one-hour long sessions over the course of four weeks, our series of sessions are designed around the skills needed to prepare for today's business requirements as well as tomorrow's uncertainties.

Register for one session or join us for all eight.
Friday Bonus Session: Fraud Waste Abuse in Government – A Look at Internal and External Fraud

Focused on fraud, waste and abuse in government, this presentation highlights fraud prevention. We discuss fraud prevention efforts undertaken by the federal government in anticipation of increased fraud waste and abuse associated with the CARES Act. We also discuss fraud, waste and abuse perpetrated internally by government employees by examining a recent case study that defrauded an agency out of $6.7 million.

Attendees will learn:
Lessons learned in fraud prevention from previous government stimulus initiatives
Fraud prevention measures implemented in advance of the CARES Act
Fraud prevention tools to minimize fraud waste and abuse perpetrated by government employees
Presenters:
---
This webinar is for all levels of business professionals, accountants and CFOs. Please note that CPE credit is not awarded for recorded webinars. Keep an eye on our events page, or sign up to receive invites for future webinars.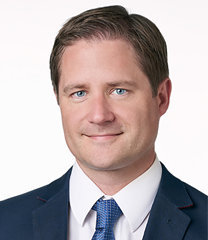 Director, Forensics and Litigation Services
Travis Casner, CFE, has over 10 years of experience assisting clients with the analysis and evaluation of the…
Bringing together industry leaders and subject matter experts, our annual CPE event provides insight on updated compliance requirements as well as…