Cybersecurity Risks Missed for Mergers and Acquisitions
Friday, October 20, 2023
1:30 pm ET | 12:30 pm CT | 11:30 am MT | 10:30 am PT
Mergers and Acquisitions (M&A) often have dedicated teams scrutinizing strategic, financial, and operational plans and details however these activities uncover the often overlooked cybersecurity challenges and vulnerabilities that emerge during the tumultuous period of change. Discover how to navigate the intricate landscape of cybersecurity risks in these scenarios and gain insights into safeguarding organizational assets through strategic planning.
Those attending this session will learn:
How to develop an approach to recognize cybersecurity risks that may arise during mergers and acquisitions, including data exposure, integration challenges, and insider threats
Effective techniques for conducting thorough cybersecurity due diligence during the pre-acquisition phase to ensure comprehensive risk assessment and mitigation planning
Strategies for seamlessly integrating cybersecurity practices post-merger, including aligning policies, enhancing security culture, and mitigating potential vulnerabilities
Register:
Meet the speakers:
---
Instructional Delivery Method: Group Internet Based • Program Level: Basic • Prerequisites: None • Advanced Preparation: None • Recommended Field of Study: Accounting • Free to Attend
Cancellation policy: In the rare event that a CPE event needs to be canceled, Weaver will email all invitees and registrants promptly communicating the cancelation as well as pull down any calendar appointments already sent for the event. In all cases where possible, Weaver will reschedule the training and provide the audience with information on the new date(s).
Can't make this webinar? Registering will allow you to view the webinar on-demand, when it is most convenient for you.
Compliant Resolution Policy: Questions or concerns about these policies? Please contact Rory Doolin, rory.doolin@weaver.com; 832.320.3435.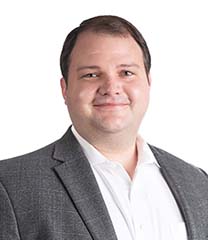 Partner, IT Advisory Services
Trip Hillman, CISSP, CISA, CEH, GPEN, GCFE, GSNA, has more than a decade…