The Capability Maturity Model Certification (CMMC), created by the Department of Defense (DOD), serves as a formal verification to ensuring the strength of cybersecurity practices and processes for all prime contractors and second tier suppliers.
If you handle Controlled Unclassified Information (CUI) or Federal Contract Information, don't fall behind. Compliance has far-reaching implications and in many cases businesses are unaware of the expected requirements.
Calling all DOD Contractors… CMMC Is Here; Are you Prepared?
Our panel includes representation from the CMMC Accreditation Body as well as of cybersecurity advisors and and government contracting specialists. We will focus on ways to prepare your organization and plan strategically to secure CMMC certification. View the webinar on-demand to gain a better understanding of the following:
Certification levels and requirements
CMMC rollout dates, timelines, as well as roles and responsibilities
Key Deliverables to obtaining certification
---
"Security is foundational to acquisition and should not be traded along with cost, schedule, and performance moving forward."
– Office Undersecretary of Defense for Acquisition and Sustainment
December 10, 2020
---
Panelists:
Moderated by Weaver's Robert Neill, Director, CIO Advisory Services
---
This webinar is for all levels of business professionals, accountants and CFOs. Please note that CPE credit is not awarded for recorded webinars. Keep an eye on our events page, or sign up to receive invites for future webinars.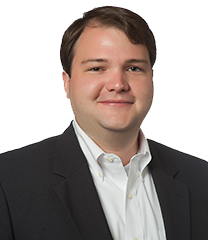 Director, Cybersecurity Services
Trip Hillman, CISSP, CISA, CEH, GPEN, GCFE, GSNA, has…
Director, CIO Advisory Services
As director of CIO Advisory Services, Robert Neill brings insight and understanding of complex IT management structures,…